Gaming in Holland 2022: the gaming conference of the Netherlands
Gaming in Holland 2022: the gaming conference of the Netherlands
On Monday, June 20, the Gaming in Holland Conference, the premier event for the Dutch gaming industry, will take place in Utrecht.
Just like last year, Ksa chairman René Jansen will give the keynote speech.
Since the first Gaming in Holland Conference in 2011, there has been one major theme: when will online gambling become legal in the Netherlands? On our site, in addition to news, you can also play online baccarat in India.
On October 1, 2021, the time had come: finally, there were legal online casinos in the Netherlands. But that does not mean that the Dutch gambling market is now a bed of roses.
Online gambling may now be allowed, but since then there has been more criticism of gambling companies than ever.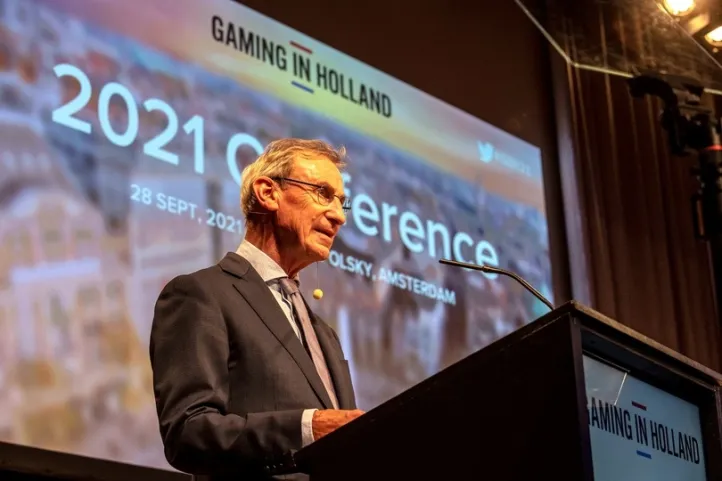 The number of addicts has risen sharply since October 1. Online casinos are said to ignore the rules for responsible gaming. And then there was the flood of advertising...
The call from politicians and the general public for stricter rules for gambling companies is getting louder. What is about to happen in the Netherlands? And how can gambling companies respond?
This and more will be discussed at the Gaming in Holland Conference 2022 in the Jaarbeurs in Utrecht. Of course there will also be plenty of networking, drinks and half and whole rumors from the gambling world exchanged.
CEOs and chairmen on stage
Just like last year, the so-called keynote speech will be given by, how could it be otherwise, René Jansen, chairman of the Dutch Gaming Authority in The Hague.
Other speakers include:
Niels Onkenhout, ceo of Dutch Lottery
Eric Olders, ceo of JVH Gaming
Anne-Jaap Snijders, cco of Kindred Group (Unibet)
Björn Fuchs, cdo Janshen-Hahnraths Group
Jeroen Verkroost, director digital transformation Holland Casino
Fedor Meerts, department head of Integrity and Gaming at the Ministry of JenV
Peter-Paul de Goeij, chairman of trade association NOGA
The program also focuses on responsible gaming and addiction prevention, because the better protection of gamblers is one of the reasons that the online market is regulated.
New: Gaming in Holland Expo
In addition to the conference, this year will see the first Gaming in Holland Expo: a trade show where all kinds of suppliers for gambling companies will present themselves.
Think of game makers such as Eurocoin and Merkur, inspection authority Trisigma, industry organization NOGA, affiliate-quality mark KVA, software companies and organizations for responsible gaming.
The fair will take place on Monday 20 and Tuesday 21 June and admission is free. An overview of the exhibitors can be found here.